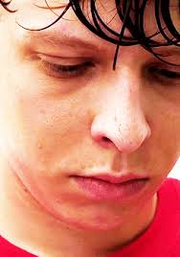 Andrew, Barbara, Dylon, Kerry, Lindsay, Michael, Mike, and Ray are the main cast of The Internet Box. Lindsay was later added to the cast in Episode 22 and Kerry was added in Episode 44. See also: Guests.
Very large man whom believes is black.
A Canadian blonde who is now in Texas.
A kid who once made an entire podcast about talking to himself about bees.
Very large man whom is depressed.
Lindsay's husband. Angry New Jesian.
A socially awkward white kid. Best known for his YouTube/Radio series "Tom & Bill".
Plays video games during the podcasts he's on.
Ad blocker interference detected!
Wikia is a free-to-use site that makes money from advertising. We have a modified experience for viewers using ad blockers

Wikia is not accessible if you've made further modifications. Remove the custom ad blocker rule(s) and the page will load as expected.