"Why don't you vlog about what a shitty job you guys did on the My Little Pony panel. "
The panel held by the Internet Box crew at RTX 2012. The panel was a complete failure. Not only did Michael and Ray not show up for the beginning, Dylon and Andrew were coaxed into replacing them.
Ray's Birthday video
Edit
The podcast has talked about the video that was made for Ray's birthday but wasn't released for everyone. This video was shown during the start of the panel to everyone on the projection screen.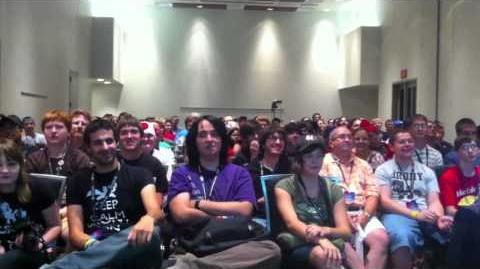 Ad blocker interference detected!
Wikia is a free-to-use site that makes money from advertising. We have a modified experience for viewers using ad blockers

Wikia is not accessible if you've made further modifications. Remove the custom ad blocker rule(s) and the page will load as expected.