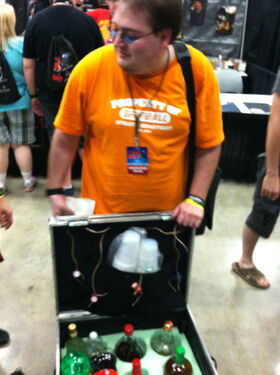 Not much is known about the Trunk Guy other than that he pulls behind himself on a skateboard a trunk full of ice, coke, sprite and various beverages of the alcohol variety. It is said that the trunk is comparable to the big chest from Zelda. It is believed that he dislikes Mike, because he didn't give him any Sprite when he asked for some. He is mentioned in Episode 41.
Ad blocker interference detected!
Wikia is a free-to-use site that makes money from advertising. We have a modified experience for viewers using ad blockers

Wikia is not accessible if you've made further modifications. Remove the custom ad blocker rule(s) and the page will load as expected.